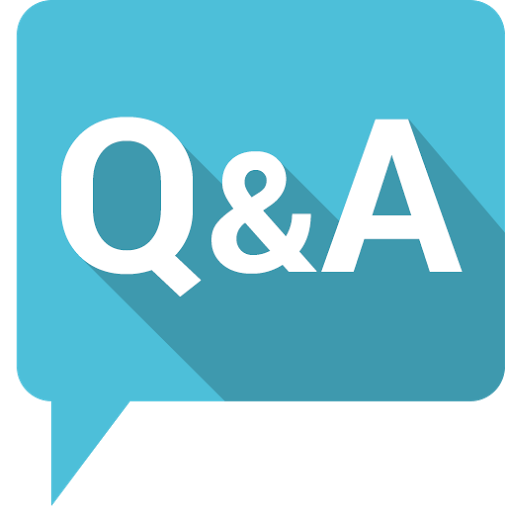 Migraine Headache: Ask the Expert
The following questions represent some of the most common that I am asked regarding migraine headache and treatment.
My doctor gives me Vicodin for my headaches. Is that the best treatment?
No.  Vicodin (hydrocodone-acetaminophen) is an opioid pain medication.  As an opioid there is risk for dependence, tolerance, rebound, addiction, and misuse.
Vicodin is highly regulated.  Many countries have banned the use of this drug due to safety and misuse issues.  France, Belgium, Germany, The Netherlands, Sweden, and Great Britain no longer allow for medical use or produce Vicodin or hydrocodone products.  According to a report from the International Narcotics Control Board 99% of the worldwide supply of hydrocodone is consumed in the United States (Wikipedia).  Regrettably, opioids are the most commonly used medication to treat acute migraine in the emergency department (Emerg Med Clin North Amer 2009).
Most Headache Medicine experts are not in favor of using opioid medications for the treatment of migraine. Opioids are not migraine-specific medications and rarely provide an individual with meaningful or sustainable pain control for a chronic disease such as migraine.  There has been a clear shift away from using opioid pain medications for migraine headache by these experts.
According to a recent article in Headache by Tepper (2012:52: S1:30) opioids for migraine have multiple disadvantages, some permanent and irreversible.  His review of the available literature highlights the following: (1) controlled studies show opioids are ineffective in achieving pain-freedom; (2) chronic pain management with opioids rarely leads to return to work or function; (3) escalation of opioid dosing is common (i.e. tolerance); (4) compliance with strict opioid physician-patient contracts is low; (5) opioid-induced worsening of pain may develop; (6) even short term use of opioids (e.g. daily exposure for one month) may cause brain shrinkage in areas of the amygdala, hypothalamus, pons, frontal gyrus, and cingulate; (7) opioids interfere with the successful use of migraine-specific acute treatments, such as Imitrex (sumatriptan); and (8) opioid use can contribute to the development of medication overuse headache (MOH), chronic daily headache (CDH), and chronic migraine (CM).
Lastly, the use of Vicodin during pregnancy is not recommended.  It is not an established therapy during pregnancy (Pregnancy Category C), and women regularly using opioids during their pregnancy may create opioid dependence in their unborn child, potentially leading to complications during or after delivery, such as opioid withdrawal in their newborn.
What is a triptan?
A triptan is a medication designed specifically to treat migraine headache.  It is a drug that targets serotonin receptors along certain nerves and blood vessels of the brain and nervous system.  The creation of the first triptan, sumatriptan (Imitrex), in the 1990s is considered by many in headache medicine to be the single most important advance in the field of headache.
Since the introduction of sumatriptan (Imitrex) many other triptan medications have been developed.  Some of the available triptans include Amerge (naratriptan), Axert (almotriptan), Frova (frovatriptan), Maxalt (rizatriptan), Relpax (eletriptan), Sumavel DosePro (sumatriptan), Treximet (sumatriptan/naproxen sodium), and Zomig (zolmitriptan).
At my last appointment my doctor gave me a bag with different triptan samples for my migraine. What are the differences between these triptans?
I personally do not recommend a "grab-bag" approach when treating migraine headache with triptans.  These are serious medications that warrant thoughtful and careful dispensation. In most medical offices it is hard enough to educate a patient correctly on the use of a single medication, let alone a bag of sample medications.  Many patients who are given multiple samples are not educated sufficiently about each product and are not told about the risks of these drugs in combination.
With that said, there are more similarities than differences between triptans.  Most migraine patients will eventually find a triptan that is effective for their headache pain, and many find that a few different triptans work effectively for them.
Different formulations of triptans are available.  There are oral tablets, oral dissolving melts, nasal sprays, and self-injecting units.  Depending upon the nature of the individual migraine headache, a particular formulation may be more effective for a patient.  For example, a slowly progressive migraine that begins as mild pain may respond very well to an oral tablet or dissolving melt; however, a migraine that awakens a patient from sleep, is already severe, and may be associated with significant nausea or vomiting may best be treated with a nasal spray or injectable. Importantly, different brands of triptans should never be mixed (e.g. if an Imitrex treatment is not effective, never follow with a Maxalt in the same 24-hour period).
I have frequent headaches and use Excedrin Migraine 3-4 times every week. Is that safe?
No.  Using pain medications frequently to treat migraine headache can lead to medication overuse headache (MOH) or "rebound" headache.  Medication overuse headache is characterized by an increase in the frequency and severity of migraine, and may lead to progression of the migraine disorder.  Many studies show that overexposure to pain medications can worsen the migraine disorder. A recent study demonstrated long-lasting abnormalities in the midbrain in individuals with MOH (Headache 2012;52:1520).  Most types of pain medications can cause rebound headache, including over-the-counter medications (Excedrin, Advil, Goody's Powders, BC Powder), prescription anti-inflammatory medications, migraine-specific medications (e.g. Imitrex, Maxalt, etc.), and opioid and narcotic pain medications.
It is possible for a migraineur to develop rebound headache even when using pain medication for non-migraine conditions, such as for back pain or arthritis pain.  Medication overuse headache may develop in susceptible individuals who treat pain as few as 2-3 days per week.  Treatment for rebound headache is stopping the pain medication.  Many individuals currently overusing pain medications are best monitored by their physicians during the process of tapering and discontinuation.  If an individual is using pain medications multiple times weekly, this is usually an indication for physician evaluation and use of daily prevention.
What is a preventive medication? How do I know if I need one?
A preventive medication is a medication designed to reduce the frequency of migraine headaches.  If a preventive medication is successful, a patient may also observe a reduction in the severity, duration, and associated symptoms of their migraines.  A preventive medication may also be disease-modifying, preventing the progression of migraine and reducing the likelihood of permanent brain changes which have been described in individuals with migraine.  A preventive medication is different than an acute medication (e.g. a triptan), which is used to treat an individual headache when it occurs.
Most preventive medications are oral treatments, with the exception of BOTOX injections.  Oral medications are typically taken once or twice daily.  The most common oral medications are anti-hypertensives, anti-depressants, and anti-seizure drugs.  Taking the medications every day as directed is necessary for best outcome.  Missing doses or failing to take the medication consistently will likely lead to drug failure.    BOTOX is an injectable preventive medication given once every three months (administered in a physician's office by a qualified provider trained in BOTOX injections).  It is important to stay timely with BOTOX injections for best outcome.
There is no absolute number of headache days per month which triggers preventive use.  In general, if a patient is experiencing more than 4-6 headaches/month I consider that patient a candidate for prevention.  Alternatively, a lower frequency may warrant preventive use, such as when severely disabling events lead to emergency room or urgent care visits; individual migraines last 2 or 3 days in duration; significant nausea, vomiting, or dizziness is poorly treated with other medications; the presence of significant medical illnesses which might prevent the safe use of triptan or other medications; or the patient has a preference for daily prevention.
It is particularly important to use a calendar to document headache frequency.  Individual recall of headache events is uniformly poor, and often leads to underestimation of headache frequency.  It is also important to document all headache days, not just days with severe events.  I often ask my patients to estimate the number of entirely "pain-free" days in the prior month as this allows me to more closely estimate the true headache frequency in the month.
Sometimes my vision will change before my migraine starts. I see spots and zigzag lines for about ten minutes and then my headache will begin soon after.  What is happening?
Your visual event sounds like an aura.  An aura is an electrical event that occurs along the surface of the brain in individuals with migraine.  Aura occurs in approximately 15-20% of migraineurs.  An aura can be visual (flashing lights, moving lines, or blind spots), sensory (numbness or tingling), or motor (weakness of the arm or leg).  By far, the most common type of aura is visual.
An aura will usually occur in the setting of a migraine headache (migraine headache with aura), but less commonly it may occur alone (migraine aura without headache).  Most people will have an aura with only some of their migraine headaches, but others will have an aura with every migraine. We currently do not know why some migraineurs experience auras while others do not.
I suffer from migraine. My five-year-old daughter is now starting to get headaches. Do children this young get migraines? When should we see a doctor?
Migraine is a genetic disorder.  It is very common for a number of family members to experience migraine.  Migraine headache can appear at almost any age.  Young children may begin to experience a migraine disorder initially as nausea, abdominal pain, vomiting, or vertigo without the headache.  In retrospect many adult migraine sufferers remember frequent bouts of car sickness during childhood or an inability to tolerate amusement park or spinning rides.  Children who are starting to experience headaches should be evaluated by their doctor.
I want to become pregnant. How will pregnancy affect my migraine treatment?
Treating migraine successfully during pregnancy is challenging.  Certain medications can be harmful to the developing fetus during pregnancy.  Some medications used in headache treatment can increase the risk of developing cleft lip, cleft palate, or spina bifida among other conditions.
There is currently no "safe" daily preventive medication that can be used for migraine prevention during pregnancy.  The FDA has created five pregnancy categories which are applied to medications: A, B, C, D, and X. Pregnancy Category A is defined as "Adequate and well-controlled studies have failed to demonstrate a risk to the fetus in the first trimester of pregnancy (and there is no evidence of risk in later trimesters)."  Pregnancy Category B is defined as "Animal reproduction studies have failed to demonstrate a risk to the fetus and there are no adequate and well-controlled studies in pregnant women." Pregnancy Category C is defined as "Animal reproduction studies have shown an adverse effect on the fetus and there are no adequate and well-controlled studies in humans, but potential benefits may warrant use of the drug in pregnant women."  Category D is defined as "There is positive evidence of human fetal risk based on adverse reaction data from investigational or marketing experience or studies
in humans, but potential benefits may warrant use of the drug in pregnant women despite potential risks."  Category X is defined by "Studies in animals or humans have demonstrated fetal abnormalities and/or there is positive evidence of human fetal risk based on adverse
reaction data from investigational or marketing experience, and the risks involved in use of the drug in pregnant women clearly outweigh potential benefits despite potential risks."
Because of the lack of safe and adequately studied medications for migraine during pregnancy, most headache specialists choose non-medicinal options for treatment during this time period.  Proper diet and nutrition, adequate exercise, smoking cessation, avoidance of caffeine, good sleep, and biofeedback are all safe and reliable treatments during pregnancy.  Fortunately, even without direct interventions, up to 50% of women in their first and second trimesters will experience improvement in their migraines, and up to 75% of women in their third trimesters will experience improvement.
Over the past few years I have noticed my headaches becoming more frequent and more severe. What is causing this?
It is not uncommon for migraine to get worse over time.  Migraine is a progressive disorder for some individuals.  Approximately 2% of individuals will have chronic migraine (headaches occurring on > 15 days/month for at least 3 months), most developing initially from the less frequent episodic condition. Chronic daily headache (which includes both frequent migraine and non-migraine headaches) affects up to 4% of the population. Factors that increase the risk for developing chronic daily headache include female gender; lower socioeconomic status; obesity; snoring; concurrent pain disorders; and stressful life events (Headache 2008;48:16).
I have headaches nearly every day. This has been going on for years.  My doctor tells me that I should eat better, lose weight, stop smoking, and stop drinking soda and coffee.  I am not ready to make these changes.  How can you help me with my headaches?
Migraine is a genetic disorder leading to an increase in brain sensitivity.  The more sensitive your brain is, the more likely you will have frequent migraine attacks.  Unfortunately, your current lifestyle choices are unhealthy and lead to an increase in brain sensitivity.  While your activities may bring you pleasure, you should be aware that they also make it more likely that you will continue to have frequent headaches. Medication and other treatments may be able to reduce your headache burden somewhat, but it is rare to have an excellent outcome without changes in behavior and exposures. It is my experience that healthy patients have fewer headaches.
Marshall C. Freeman, MD is the director of Headache Wellness Center (HWC) in Greensboro, NC.  He is a board-certified neurologist in Adult Neurology, Neuromuscular Medicine, and Electrodiagnostic Medicine.  He holds specialty certification in Headache Medicine by the United Council of Neurological Subspecialties.  HWC is the oldest and longest continuously operating headache specialty practice in North Carolina, serving the headache population since 1990.  HWC is actively accepting new patients.   Visit www.HeadacheWellnessCenter.com or call 336-574-8000.