Cluster Headache (part 1)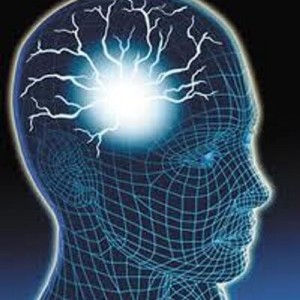 Cluster headache is considered the most disabling headache condition.  Cluster headache is also one of the most unique headache types and is readily distinguished by trained providers from other headache disorders, such as migraine.  Episodic cluster headache is a highly treatable condition, but sadly a majority of individuals will suffer needlessly for years due to a lack of a correct diagnosis.  Many individuals with cluster headache have been misdiagnosed with migraine, "sinus headache," allergies, or sinus infection.
Cluster headache is recognized as the most painful headache type.  It has been called "suicide headache" by those who suffer from it.  Cluster headache has been described in the medical literature since at least the 19th century under various colorful names, including ciliary neuralgia of Romberg (1840) hemicrania angioparalytica of Eulenberg (1878), Sluder's sphenopalatine neuralgia (1908), migrainous neuralgia of Harris (1926), erythroprosopalgia of Bing (1930), and histaminic cephalalgia of Horton (1939). The disorder achieved its current name in the scientific literature from Friedman and Mikropoulos (1958).
The "suicide" nature of the headache is due to the excruciating pain, related characteristics, and timing of the headache.  Cluster headaches are drilling, boring, or stabbing.  The pain is strictly one-sided, and often involves the temple, eye, or orbit.  The pain can last from 15 minutes to 3 hours in duration and can occur up to 8 times per day.  The headaches often awaken a patient up from sleep in addition to the daytime events.  Most individuals will have involvement of their autonomic nervous system, which is characterized by development of a red eye or swollen eyelid on the side of the headache, or occasionally nasal congestion or running, facial sweating, facial flushing, tearing, or change in the size of the pupil.  During the headache many individuals feel agitated and are unable to find a comfortable position, often pacing the floor or rocking in place.  Of my rare patients who have both cluster headache and migraine headache, consensus is that the cluster headache pain is significantly more severe than the migraine pain.
Cluster headache is so-called due to the periodicity or "clustering" of the headache attacks.  Cluster headaches are recognized to occur seasonally, meaning that many sufferers report that their headaches predictably "cluster" during the same few months every year.  This is perhaps why many patients may initially believe they have seasonal allergies.  When the cluster period is over, the individual is typically pain-free and in remission for the remainder of the year.  Cluster headache attacks also may occur during the same time each day and are strongly linked to the early sleep period as mentioned above.
Cluster headache is generally an uncommon condition, with an estimated reported prevalence from 0.09% to 0.28% (i.e. 90-280 affected/100,000 population).  It is much more common in men compared to women (3:1).  Cluster headache may occur more often in African-Americans, as observed in one large clinic study (Kudrow 1980).  Cluster headache may present at any age, including during childhood, although most commonly the first event will occur in the late teens or early twenties.  There may be a genetic predisposition for cluster headache in some families among first-degree relatives.
Current or former tobacco use is very common in individuals with cluster headache although its relationship to the condition is not currently understood.
Cluster headache may be episodic or chronic.  The episodic form occurs in approximately 90% of individuals while the chronic form occurs in 10% of the cluster population.  In order to fulfill the diagnosis for chronic cluster headache, an individual will experience frequent attacks for over one year (often many years) without a remission period. Chronic cluster headache may start initially as a chronic condition, or it may progress from the episodic form. Those individuals with chronic cluster headache are the most challenging to treat successfully.
Studies using sophisticated imaging equipment have been able to identify the anatomical location most likely causing cluster headache.  There appears to be abnormal activation and structure of the posterior hypothalamus grey matter.  The hypothalamus is a part of the brain that regulates multiple functions of the body, including hormonal control and circadian rhythms.  The impaired hypothalamic influence on the biologic clock may explain the "clustering" nature of cluster headache.
There is currently no cure for cluster headache.  Fortunately, there are a number of highly effective treatments available.  These treatments must be administered correctly for maximum effect. It is recommended that individuals seek out qualified Headache Medicine specialists for accurate diagnosis and treatment.
The focus of my next article will be on treatments for cluster headache.
Marshall C. Freeman, MD is the director of Headache Wellness Center (HWC) in Greensboro, NC.  He is a board-certified neurologist in Adult Neurology, Neuromuscular Medicine, and Electrodiagnostic Medicine.  He holds specialty certification in Headache Medicine by the United Council of Neurological Subspecialties.  HWC is the oldest and longest continuously operating headache specialty practice in North Carolina, serving the headache population since 1990.  HWC is actively seeking research subjects for clinical headache trials and accepting new patients for evaluation.
---
Cluster Headache (part 2) Treatment
The first article provided an overview of cluster headache, a unique and extremely painful headache disorder.  Cluster headache is an uncommon headache condition most often affecting men with a history of tobacco use.  The headaches may occur many times each day, lasting from 15 minutes to 3 hours in duration.  The cluster cycle may last for many months, followed by an entirely pain free period for the remainder of the year.  The headaches often occur every year for those with the condition.
In this article I will outline the most common and successful treatments being used for cluster headache.
Unlike other headache disorders, cluster headache is treated as a cycle of headaches which may last months, not just as an individual headache attack. There is no cure for cluster headaches. Unfortunately, modern medicine does not yet even have a reliable way of reducing the duration of a cycle, which as mentioned above may last for many months. For those individuals who have episodic cluster headache, treatments are designed to reduce the overall headache severity and disability until the cycle naturally runs its course.
There are three principal treatment arms for cluster headache: (1) transitional or short-term therapy designed to immediately reduce the cluster headaches, (2) daily prevention, and (3) individual headache pain treatment. While the headache sufferer may feel the only goal is to treat the actual headache pain (especially given the extreme severity), from a medical standpoint the transitional and preventive treatments are more important elements.
Transitional therapy is achieved by using an oral steroid, such as prednisone, for a short course such as two weeks.  The steroid is often immediately effective in reducing the severity of the pain, or even aborting the cluster headache completely for the duration of the steroid treatment.  While steroids are highly effective they are not appropriate for treatment over the entire cycle which may last many months.  Potential steroid side effects may include elevation of blood sugar levels (particularly challenging for those who have diabetes), mood changes or irritability, insomnia, and increase in appetite.  Other side effects including weight gain, bone loss, and skin changes are less likely to occur unless the steroid treatment is prolonged.
Daily preventive therapy is a key element in cluster headache treatment.  There are very few established effective daily preventive medications.  Although the options are limited, the medications are usually highly effective.
The first choice preventive medication for cluster headache treatment is verapamil, a calcium channel blocker. Verapamil is a blood pressure medication that has been used successfully for decades in the treatment of cluster headache.  I have found that the immediate release (IR) formulation is superior to extended- (ER) or sustained-release (SR) versions.  Verapamil works best when it is dosed between three and four times daily.  A total dose may be between 360 mg and 960 mg daily. At higher doses it is usually necessary to monitor the cardiac profile usually with periodic ECGs.  Common side effects from verapamil include fatigue, lightheadedness, constipation, lowering of blood pressure, and swelling of the hands or feet.
Topiramate (Topamax) is another medication used for daily prevention.  In my experience it is somewhat less effective than verapamil and takes longer to achieve a therapeutic dose.  Topiramate is given once or twice daily, with a total daily dose between 100-200 mg.  Topiramate has a number of well-recognized side effects including numbness and tingling of the hands, feet, or face; appetite reduction and possible weight loss; taste changes especially related consumption of carbonated beverages; nausea; dizziness; and fatigue. Topiramate was originally approved as a treatment for seizure disorder and then later recognized as an effective agent for treating migraine headache.
After the transitional and preventive therapies have been established, a focus on treating the individual headaches may be started.
Inhaled oxygen is the preferred and one of the most effective therapies for treating an individual cluster headache attack.  I achieve the greatest success when patients use a non-rebreather facemask using oxygen delivered between 8-10 liters/minute from an oxygen tank.  It is usually necessary to breath oxygen for 10-15 minutes in order to abort the headache.  If the cluster headache pain returns later in the same day then additional oxygen may safely be used.  Oxygen represents a nearly ideal treatment due to the overall low risk with use.  Some caution may be needed for those patients who are smokers or those with underlying lung disease, such as chronic obstructive pulmonary disease (COPD) or emphysema.  A risk of fire or explosion of the oxygen tank is possible if a patient attempts to light a cigarette or smoke around the tank.  This is a real risk as many cluster patients continue to smoke despite warnings to quit.
Triptan medications, such as sumatriptan (Imitrex), are FDA-approved for the treatment of cluster headache attacks.  Sumatriptan comes in multiple formulations, including tablet, nasal spray, and self-injection.  Injectable sumatriptan is one of the fastest working products and may alleviate the pain of a cluster headache within minutes of treatment.  Unfortunately, triptan medications for practical applications represent poor choices of treatment, especially for those individuals who suffer multiple headaches per day.  Overuse of triptan medications may increase the risk of "rebound headache" or medication overuse headache.  Many cluster headache sufferers have a long history of smoking or tobacco use; as a result, they are at a higher risk for a stroke or heart attack.  Triptan medications need to be used with caution in this group of individuals, as triptan use may increase the risk for a vascular event.  As a result, I typically reserve triptan medications for back-up or rescue treatment, and limit the use of triptans to no greater than 2-3 treatments per week.
In summary, the treatment of cluster headache is effective for the majority of patients, despite relatively few medications.  Significant challenges occur when the episodic cluster headache patient fails to respond to the above options, or when a patient presents or progresses to a chronic cluster headache disorder.  Headache physicians continue to work to better understand cluster headache and develop new treatments.
Marshall C. Freeman, MD is the director of Headache Wellness Center (HWC) in Greensboro, NC.  He is a board-certified neurologist in Adult Neurology, Neuromuscular Medicine, and Electrodiagnostic Medicine.  He holds specialty certification in Headache Medicine by the United Council of Neurological Subspecialties.  HWC is the oldest and longest continuously operating headache specialty practice in North Carolina, serving the headache population since 1990.  HWC is actively seeking research subjects for clinical headache trials and accepting new patients for evaluation.